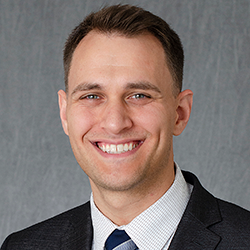 Assistant Professor
Dr. Shook received a B.S. in Biology from Pennsylvania State University and his Ph.D. from the University of Connecticut. As a New York Stem Cell Foundation – Druckenmiller Postdoctoral Fellow in the lab of Dr. Valerie Horsley at Yale University, he investigated tissue maintenance and repair in mammalian skin. His work revealed functional cellular heterogeneity within fibroblasts and macrophages in skin wound beds. Additionally, his work has identified distinct molecular interactions between skin resident mesenchymal cells (adipocytes and fibroblasts) and immune cells that promote successful inflammation and repair after injury. He joined George Washington University's Department of Biochemistry and Molecular Medicine in 2019 as an Assistant Professor.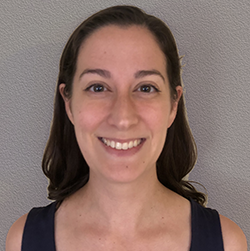 Paula Cooper
Postdoctoral Scientist
Paula graduated from Purdue University in 2020. Her PhD studies focused on the impacts of inflammation on adult prostate stem cells. Adult stem cells possess tremendous proliferative capacity and have been implicated in benign and malignant prostate diseases. The signaling pathways that inflammation activates in these rare cells provide clues to tumor initiation and progression. Ultimately, her goal is to study epithelial, immune, and stromal cell interactions to identify molecular targets to prevent the onset and progression of hyperplastic disease. In her free time, she likes to draw, walk, and spend time with her family.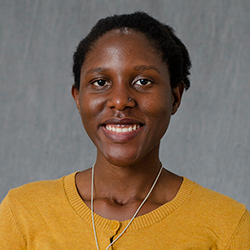 Najuma Babirye
Master's Student at GW
Najuma is a current GWU Biochemistry and Molecular Medicine Master's student. She graduated from Loyola University Maryland with a Bachelor of Science in Biochemistry/Molecular Biology. She assisted in performing protein purification research as an undergraduate student in her final school year. After graduating with a bachelor's degree, she explored employment at a biotechnology company to better understand the applications of her degree in the labor market. As part of her master's thesis research, she will be investigating mechanisms that regulate macrophage inflammation during normal and diabetic cutaneous wound healing. In her free time, she enjoys reading various genres of work, listening to music and podcasts, and exercising.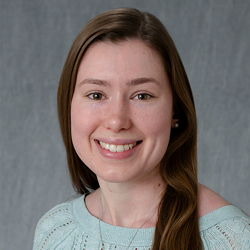 MaryEllen Haas
Research Assistant
MaryEllen graduated with a Biochemistry degree from Marymount University in 2020. She completed an internship in our lab during her senior year. MaryEllen's current research efforts examine fibroblasts during wound healing and she ultimately aims to enter a molecular biology graduate program and become a research scientist. In her free time, she is active in her faith-based activities, and enjoys cooking, kayaking, and exploring the outdoors with family and friends.
Lab Alumni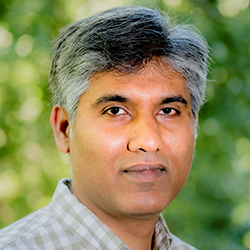 Satish Noonepalle
Postdoctoral Scientist
Satish graduated from Augusta University in 2015 with a PhD in Biochemistry & Cancer Biology. Macrophages play an important role in innate immune response and act as a first line of defense in response to inflammation mediated through injury and participate in subsequent tissue repair. Intricate signaling pathways and interactions with other cells influence and guide the function and phenotype of wound macrophages. Satish's current research is focused on understanding the macrophage biology in the context of wound healing. In his free time, he enjoys the outdoors, hiking and landscape photography.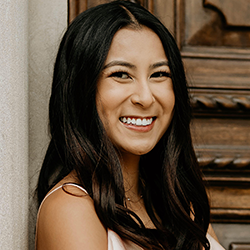 Darlene Nguyen
Research Assistant
Darlene graduated from Scripps College in 2019 with a bachelor's in Neuroscience. After leaving the lab, she entered a program at VCOM.